PULLMAN PHUKET ARCADIA NAITHON BEACH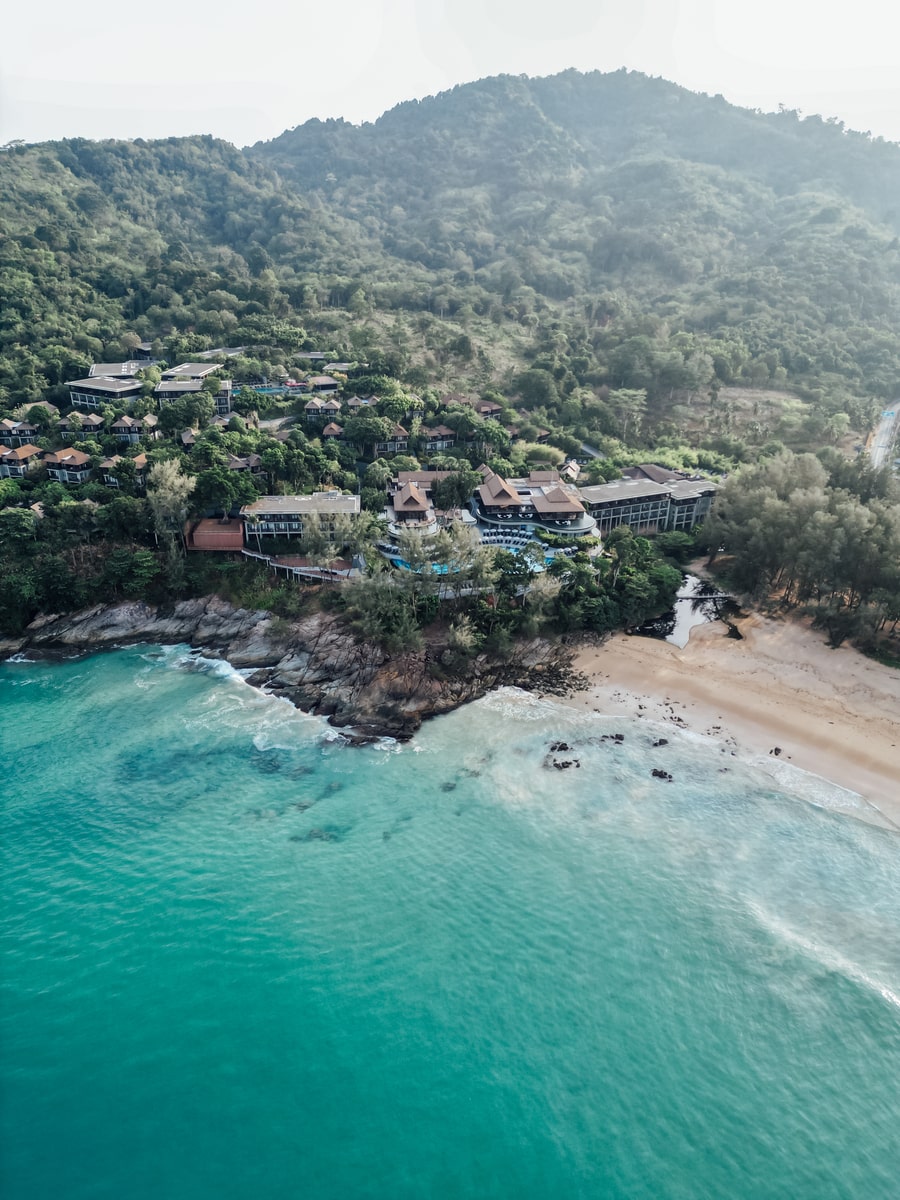 A Blissful Retreat at Pullman Phuket Arcadia Naithon Beach
Embark on a journey with me as we explore the luxurious offerings and pristine beauty of Pullman Phuket Arcadia Naithon Beach, a flagship Pullman Resort nestled on a headland overlooking the crystal waters of the Andaman Sea. Let's delve into the exquisite experiences that await you in this paradise, combining the best of Thai hospitality with modern luxury.
A Warm Welcome with a Personal Touch 🍹
Upon our arrival at Pullman, we were greeted with refreshing fresh juice and had the delightful opportunity to meet the Hotel Director. The resort, which is just a 12-minute drive from the airport, allows you to start your vacation sooner and immerse yourself in the breathtaking surroundings that blend seamlessly with the pool, sea, and sky.
A Villa that Defines Luxury and Comfort 🏡
Our villa was nothing short of spectacular, offering a private pool and a panoramic view of the ocean that is arguably the best in Phuket. The spacious entrance and abundant natural light in the room created a serene atmosphere, complemented by delightful treats such as fresh juice and macarons that awaited us.
Culinary Delights to Satisfy Your Palate 🍽️
Our culinary journey began with a refreshing lunch featuring avocado and salmon pokè paired with fresh juice. The resort offers a fine fusion of Thai and Western cuisine, with dining options that include the Italian Trattoria and Wine Bar, VERO, where you can enjoy specialty dishes from various provinces of Italy while taking in spectacular sea views.
A Relaxing Retreat with a View 🛁
After lunch, we retreated to our room to enjoy a relaxing hot tub experience, with the ocean serving as a picturesque backdrop. The resort's Dhatri Spa offers a range of treatments to rejuvenate your mind, body, and soul, promising a tranquil retreat where you can unwind and refresh.
Sunset Aperitivo by the Pool 🌅
As the sun set, we headed to the main hall by the pool for an aperitivo accompanied by live music, creating an unforgettable atmosphere as we watched the sun dip below the horizon. The resort's C Bar offers designer sunken lounges where you can enjoy a cocktail while taking in the spectacular Phuket sunset.
A Morning of Indulgence with a Floating Breakfast 🍳
The next morning, we indulged in a floating breakfast in our private pool, accompanied by the soothing sounds of birds and the ocean. The resort's Element restaurant offers a diverse buffet breakfast that promises to satisfy every palate, with a variety of delicious options to choose from.
Exploring the Beauty of Phuket 🌴
After a leisurely morning, we set out to explore the beautiful surroundings of Phuket. The resort offers a private golf cart service to guests, making it easy to explore nearby attractions such as the BTS Siam station, Central World, and Siam Paragon.
A Fond Farewell with a Personal Touch 💌
As our stay came to an end, we enjoyed one last breakfast at the Element restaurant, where we were presented with a "see you soon" card, a thoughtful gesture that added a personal touch to our farewell.
For more insights and to plan your own blissful retreat at Pullman Phuket Arcadia Naithon Beach, explore the following links:
Shared by Pullman Phuket Arcadia 
Visualizza questo post su Instagram
Visualizza questo post su Instagram
Visualizza questo post su Instagram
Visualizza questo post su Instagram