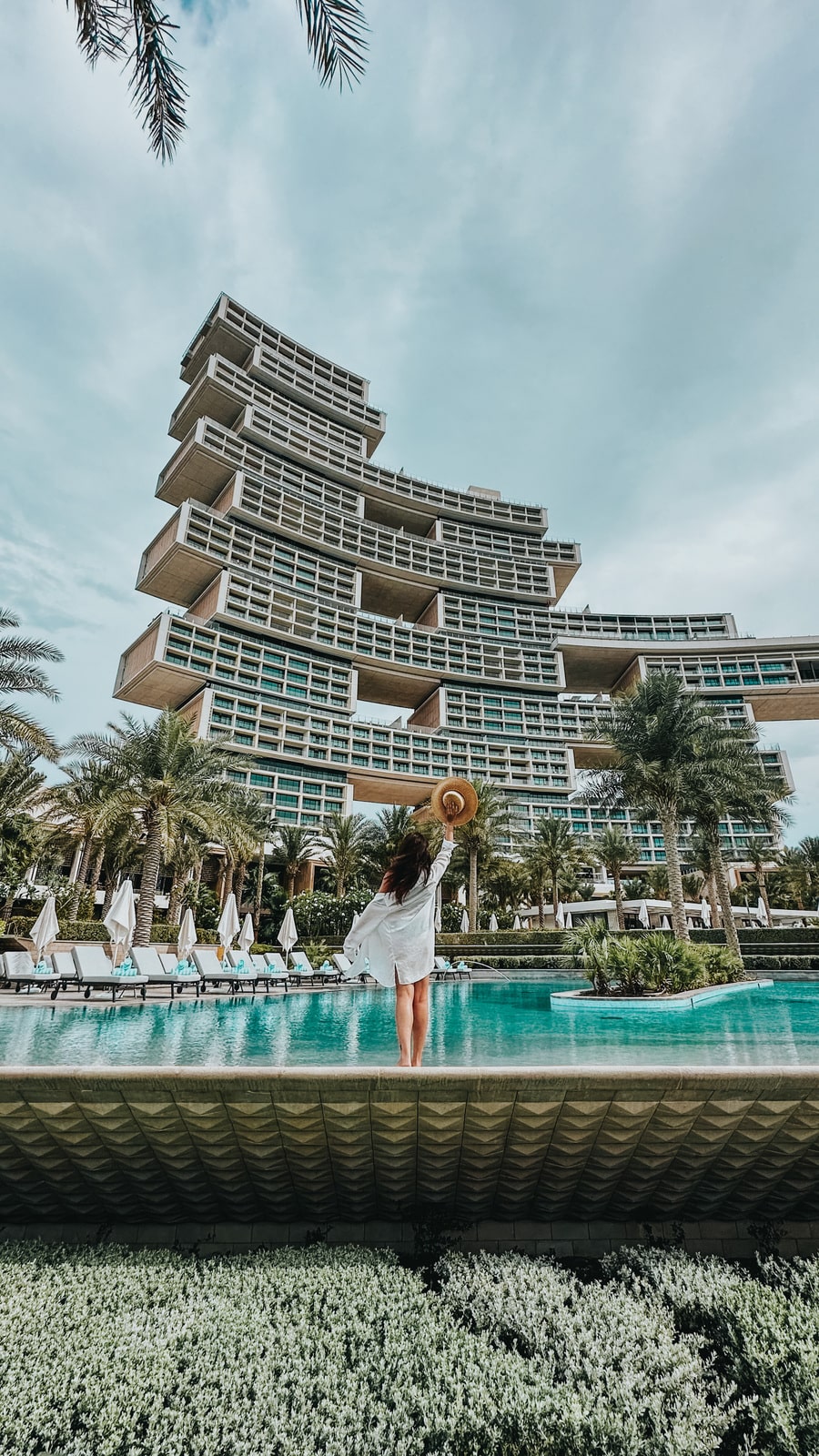 Marco Parrino's Exclusive Journey at Atlantis The Royal
Hello, fellow wanderlust souls! I am Marco Parrino, here to whisk you away on a whirlwind adventure that promises not just a stay, but a series of exhilarating experiences at the magnificent Atlantis The Royal. Picture this: a realm where luxury meets innovation, nestled in the heart of vibrant Dubai. Let's dive right in!
A Grand Entrance to Remember
Imagine making a grand entrance at the Atlantis The Royal, a beacon of luxury and innovation, in a McLaren 720-s, a car that embodies sophistication and speed. The check-in was swift, ushering us into a world where every desire is just a WhatsApp message away, thanks to the VIP butler service. It's the beginning of a dream woven with threads of luxury and personalized service!
The Royal Club Lounge: A Prelude to Luxury
Before settling into our suite, we were escorted to the Royal Club Lounge, a sanctuary of elegance where an array of gourmet delights and fine beverages awaited us. This was just a tantalizing glimpse into the culinary journey that lay ahead in this resort, which is home to 17 different restaurants, each promising a unique dining experience.
Sky Terrace Suite: A Panorama of Elegance
Our abode, the Sky Terrace Suite, was nothing short of a paradise. This luxurious suite offered breathtaking views of the iconic Palm Jumeirah, further accentuated by the mesmerizing Skyblaze fountain show that unfolded below us, a spectacle where water and fire danced in a harmonious ballet, creating a visual feast for the spectators.
Art and Architecture: A Visual Feast
The Atlantis The Royal is not just a resort, but a masterpiece of art and architecture. Right at the entrance, you are greeted by an 11.5 meters tall sculpture called "Droplets", symbolizing the first drop of rain in a dry desert, a testament to the resort's commitment to blending art with luxury. The entire place is a visual treat, with art installations that narrate tales of luxury and innovation.
Culinary Journey: A Symphony of Flavors
Hold onto your taste buds because the culinary voyage at the resort was a delightful exploration of global cuisines. Our journey began at Jaleo, where Chef José Andrés orchestrated a vibrant symphony of Spanish flavors and culture. The evening progressed to the Elements terrace, a space that encapsulated the harmony of the four elements, offering a splendid view of the Skyblaze fountain.
Nightlife: A Confluence of Glamour and Leisure
As night fell, we ascended to Ling Ling, a chic enclave on the 23rd level of the resort. Here, amidst the sophisticated ambiance, we indulged in fine beverages, with the stunning backdrop of Cloud 22, the rooftop infinity pool lounge that overlooks the vibrant city. This locale has already marked its place in the celebrity circuit, with Kendall Jenner choosing it for the launch of her tequila brand, Drink818, during the opening weekend.
A Morning of Culinary Artistry
Wake up and smell the coffee at Gastronomy, a breakfast haven designed to resemble a bustling food market, possibly hosting the largest breakfast buffet in the world, a veritable canvas of culinary artistry offering a plethora of options to satiate every palate.
Adventures at Aquaventure Dubai
Get ready for a splash of excitement at Aquaventure Dubai, the world's largest waterpark that holds a Guinness World Record for the most water slides in a waterpark. It was a day of exhilaration, offering a perfect blend of adventure and excitement.
Beachside Culinary Experiences
Our gastronomic journey continued with a visit to Nobu by the Beach, a unique dining experience that combines world-class cuisine with a beachside setting. Our dinner at Milos Dubai was a culinary masterpiece, where Chef Costas Spiliadis transported us to the Greek islands with his exquisite flavors and warm hospitality.
Shopping and Souvenirs
The resort is also a shopping destination with numerous boutiques and home decor stores. Guests are pampered with thoughtful gifts from the restaurants and retail stores within the resort, including olive oils, chocolates, and even a room mist that carries the lavish scent that pervades the resort.
A Farewell to Remember
As we bid adieu to this sanctuary of luxury, we carried with us memories of a lifetime, a testament to the grandeur and elegance that is Atlantis The Royal.
For more insights and to plan your own luxurious sojourn, explore the following links:
Visualizza questo post su Instagram
Visualizza questo post su Instagram
Visualizza questo post su Instagram
Visualizza questo post su Instagram
Visualizza questo post su Instagram