FOUR SEASONS KUALA LUMPUR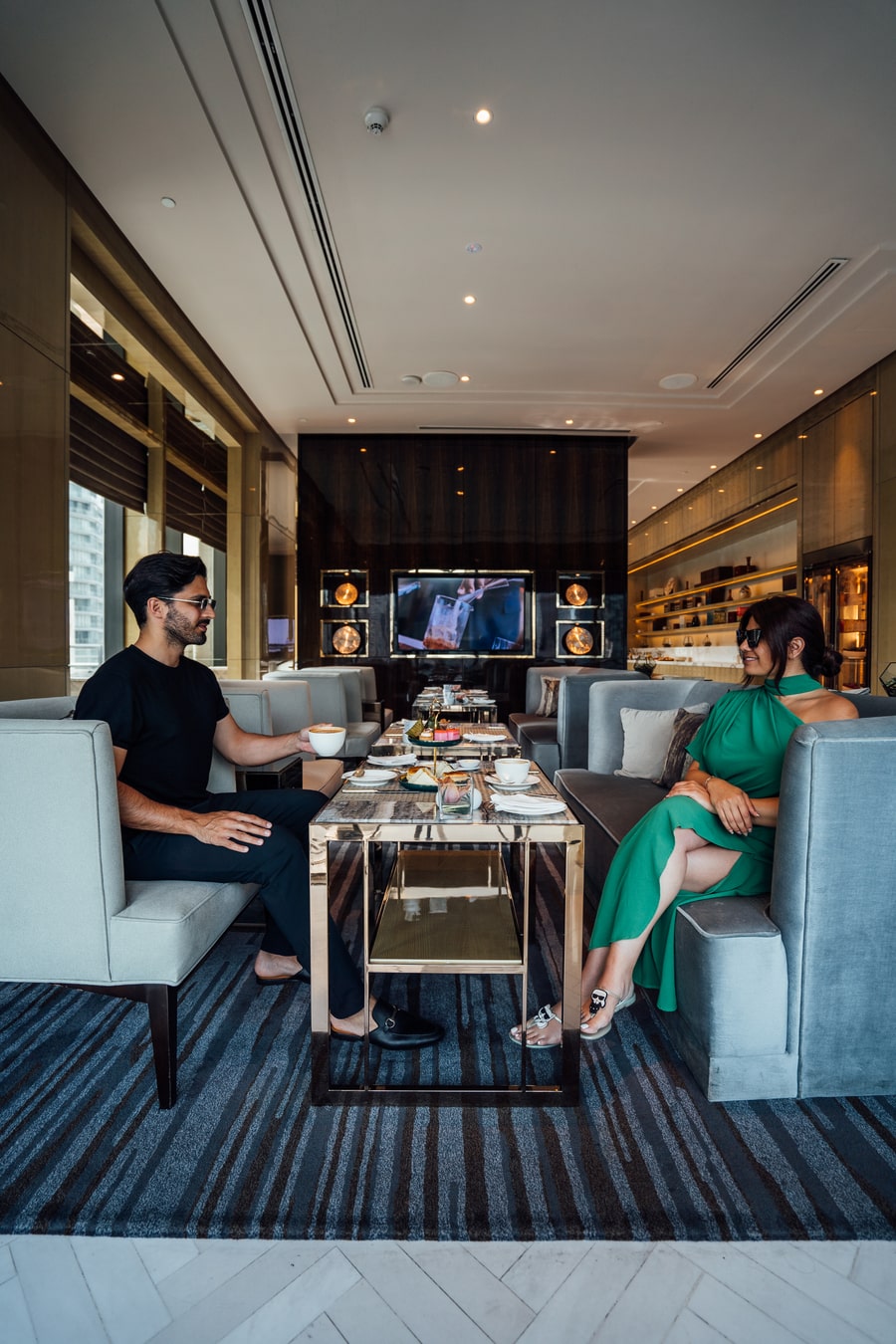 Marco Parrino's Luxurious Retreat at Four Seasons Kuala Lumpur
Greetings, luxury enthusiasts! I am Marco Parrino, ready to take you on a virtual tour of my splendid retreat at the Four Seasons in Kuala Lumpur. Nestled in the vibrant heart of Malaysia's capital, this haven of luxury and innovation promises an unforgettable experience. Let's embark on this luxurious journey!
A Warm Welcome Under the Starlit Sky 🌙
Late into the night, we arrived at the Four Seasons, a place where the check-in process was a seamless experience. Our room, a beacon of modern elegance, offered a panoramic view of Kuala Lumpur's bustling center. The warm welcome was accentuated with a refreshing drink and a bowl of fresh fruits, setting the stage for a stay filled with luxury and comfort.
Curate: A Morning Culinary Expedition 🍽️
The morning beckoned us to Curate, the hotel's renowned restaurant, where a delightful breakfast awaited us. From traditional local delicacies to a spread of international cuisines, the dining experience was elevated by the mesmerizing view of the city center that served as a backdrop to our meal.
An Oasis of Relaxation: The Room's Hot Tub 🛁
After a hearty breakfast, we retreated to our room, where a relaxing hot tub experience awaited us. This personal oasis became a sanctuary of relaxation, offering a moment of tranquility amidst the bustling city life.
Exclusive Afternoon Tea at the Executive Lounge ☕
The day unfolded beautifully, leading us to the Executive Lounge in the afternoon. This exclusive space, reserved for select guests, offered a serene environment to enjoy a delightful afternoon tea and evening cocktails, all while maintaining a sense of privacy and exclusivity.
Kuala Lumpur Nightlife: A City of Wonders 🌆
As evening approached, we ventured out to explore the vibrant city of Kuala Lumpur. The night took a glamorous turn as we found ourselves at a rooftop club, offering a breathtaking view of the entire city, with the Four Seasons standing majestically near the iconic Petronas Towers.
A Fresh Morning at the Executive Lounge 🌅
The next day began with a breakfast experience at the Executive Lounge. The meal was a delightful affair, with fresh juices and a variety of delicious offerings that promised a great start to the day.
A Refreshing Dip with a Spectacular View 🏊
Before bidding farewell to this luxurious abode, we took a dip in the hotel's pool. The pool area, equipped with a private bar, offered a spectacular view of the city, adding a touch of luxury to our swimming experience.
For more insights and to plan your own luxurious retreat at the Four Seasons Kuala Lumpur, explore the following links:
Shared by Four Seasons Kuala Lumpur 
Visualizza questo post su Instagram
Visualizza questo post su Instagram
Visualizza questo post su Instagram
Visualizza questo post su Instagram
Visualizza questo post su Instagram
Visualizza questo post su Instagram