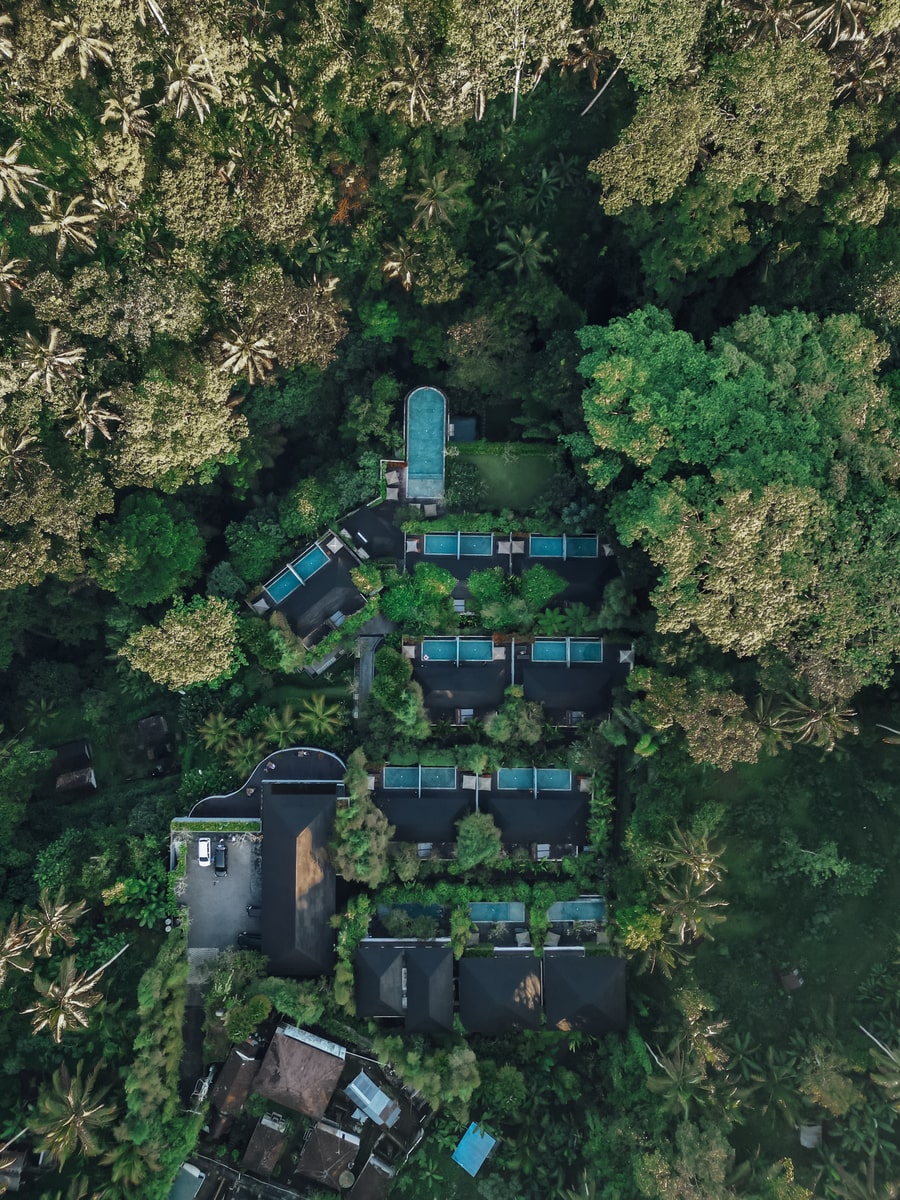 Samsara Ubud Bali: A Luxurious Oasis Amidst Nature 🌿🌺
---
A Journey to Remember 🚗🌳
Our journey to Samsara Ubud Bali began with an awe-inspiring drive through the lush landscapes of Ubud. The scenic route from the airport to the hotel felt like a scene straight out of a movie, with the dense jungle enveloping us in its embrace. Upon our arrival, we were greeted with refreshing drinks, delectable snacks, and a breathtaking view of the jungle.
A Home Away From Home 🏡💦
Stepping into our pool villa was like entering a dream. The entrance boasted a quaint pond teeming with fish, leading us to our private haven. The villa seamlessly blended luxury with nature, from the private pool overlooking the dense greenery to the intricately designed interiors that paid homage to Balinese craftsmanship. Every detail, from the hot tub to the bathroom, exuded elegance and comfort.
Gastronomic Delights at The Kelusa 🍽️🍷
Dinner at The Kelusa restaurant was an experience in itself. Under the expert guidance of Chef Iwan, we indulged in a culinary journey that fused traditional Balinese flavors with modern twists. Each dish was a masterpiece, both in taste and presentation.
Embracing Nature and Luxury 🌄🍵
Our days at Samsara Ubud were filled with adventures and relaxation. We enjoyed a serene afternoon tea by the pool, every moment was special. One of the highlights was our private movie night, where we watched "Mulan" while savoring delicious pizza and desserts.
Rejuvenation at its Best 🌸💆
The spa experience at Samsara Ubud was the epitome of relaxation. Surrounded by the soothing sounds of nature, we indulged in therapeutic massages that transported us to a state of bliss. The choice of essential oils and the expertise of the therapists made the experience truly memorable.
A Farewell to Remember 🌅🦓
As our stay at Samsara Ubud came to an end, we were left with a treasure trove of memories. From the breathtaking sunrises by the pool to the exhilarating safaris that brought us up close with Bali's diverse wildlife, every moment was magical.
Disclaimer:
The content of this article is based on my personal experiences and is intended to provide informative insights from that perspective. Individual experiences may vary, and readers are encouraged to seek additional information or conduct their own research when making decisions.
Visualizza questo post su Instagram
Visualizza questo post su Instagram
Visualizza questo post su Instagram
Visualizza questo post su Instagram
Visualizza questo post su Instagram