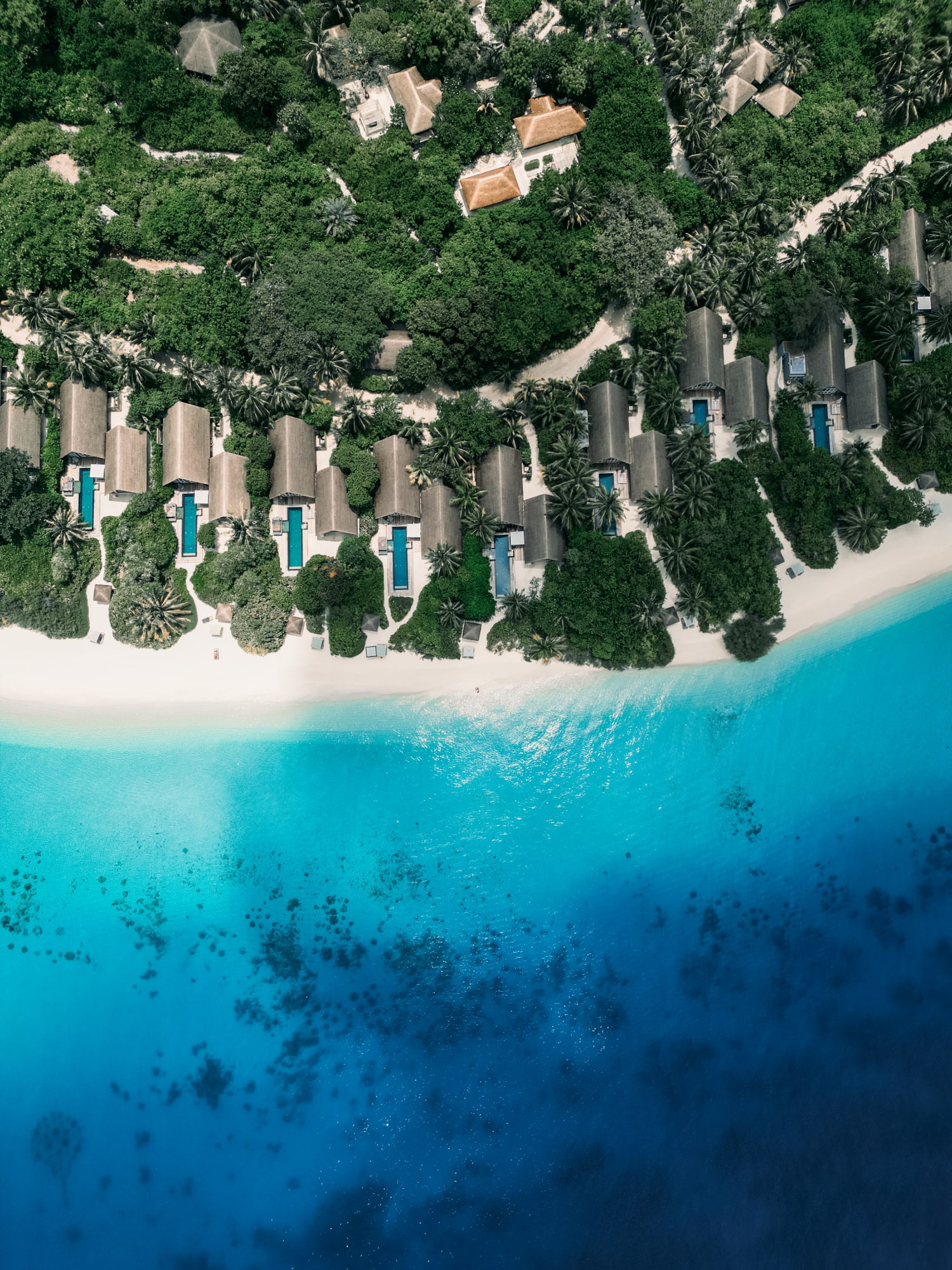 Hello there, I'm Marco Parrino, your personal guide to luxury travel experiences. 🌟
---
Hello everyone! I've just returned from an incredible trip to the Maldives, a haven for those seeking the ultimate luxury travel experience. I'm here to share my adventures at the Four Seasons Landaa Giraavaru and Kuda Huraa, a tale filled with delightful culinary experiences, relaxation, and fun. So, grab your favorite drink, settle in, and let's embark on this journey together! 😊🌴
---
Snapshot
Location: Maldives
Vibe: Premium Luxury Resorts
Highlights:
Luxury Villas: A haven of relaxation and comfort
Gastronomic Delights: A culinary journey like no other
Wellness Retreat: Unwind in style
Marine Life Adventures: Dive into the vibrant underwater world
Exceptional Service: Experience hospitality at its finest
Reasons to Visit:
Personalized Luxury Experiences: The staff here excel in crafting experiences that are both personal and luxurious.
Culinary Excellence: Prepare to be amazed by the culinary delights, crafted by chefs who are masters in their field.
Wellness Retreat: The wellness facilities here are top-notch, offering a sanctuary of relaxation and rejuvenation.
Marine Life Adventures: Get ready for some underwater adventures where you can encounter vibrant marine life.
Warm Hospitality: The team here is fantastic, always going the extra mile to make your stay memorable.
---
Let's kick off with the first part of the journey. Despite a slight hiccup at the start, the Four Seasons team stepped up, offering us a warm welcome in a comfortable lounge where we could unwind with some games and personalized cappuccinos (yes, with pictures of me and Roya!).
The Villa: Your Personal Retreat
Next, let's talk about villa number 220. This place was a dream come true, offering bicycles personalized with our initials for island adventures and a warm welcome that included champagne and fresh fruits. 🍾
Birthday Celebrations and Culinary Adventures
My birthday here was a real treat. The morning started with a lavish breakfast buffet, followed by a delightful dinner at the Blu restaurant. The grilled lobster was a standout, and the birthday chocolate cake was the perfect ending to a wonderful day. 🎂
Wellness and Marine Adventures
The wellness journey here was a refreshing experience. Dr. Nikhil introduced us to the fascinating world of Ayurveda, setting the stage for a relaxing spa experience. We also ventured underwater for some snorkeling, where we had a magical encounter with a solitary turtle. The private dinner with Chef Saain was a culinary highlight, showcasing his exceptional skills.
Next up, Kuda Huraa! The welcome here was vibrant, with local artists setting a festive mood with their lively tunes. 🎶
The Water Villa: A Slice of Paradise
Our water villa was a slice of paradise, offering direct access to the sea and a private pool. The beautiful petal art that greeted us set the tone for a fantastic Kuda Huraa adventure.
Culinary Experiences and Dolphin Spotting
The culinary journey here was a feast for the senses, offering a rich variety of flavors and experiences. From Indian cooking classes at the Baraabaru and fine dining at the Reef Club restaurant, each meal was a celebration. We also had the chance to spot dolphins, a truly mesmerizing experience. 🐬
Spa Retreats and Coral Reef Initiatives
The spa here was a haven of peace and rejuvenation, offering a tranquil retreat amidst the vibrant surroundings. We also visited one of the world's most successful coral reef propagation projects, a great way to learn about the vibrant marine ecosystem of the Maldives.
A Stylish Farewell
As we bid goodbye to this paradise, the Four Seasons team ensured our departure was smooth and stylish. A private boat, equipped with modern comforts, was ready to take us to the airport, marking the end of an unforgettable journey. 🚤
Additional Resources
For more information or to plan your own adventure, check out the following links:
Four Seasons Landaa Giraavaru
Four Seasons Kuda Huraa
Shared by Four Seasons Maldives
Visualizza questo post su Instagram
Visualizza questo post su Instagram
Visualizza questo post su Instagram
Visualizza questo post su Instagram
Visualizza questo post su Instagram
Visualizza questo post su Instagram
Visualizza questo post su Instagram
Visualizza questo post su Instagram
Visualizza questo post su Instagram
Visualizza questo post su Instagram
Visualizza questo post su Instagram
Visualizza questo post su Instagram